---
Pictures of two
expensive
yearlings of 2006
& 2yos of 2007.
---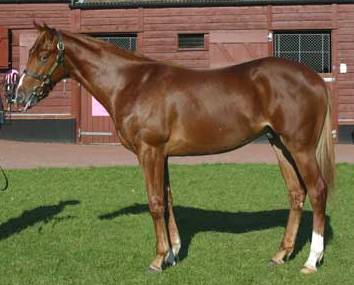 (Left) by Pivotal ex Bordighera = a half-brother to both Grandera & George Washington. Bought by Godolphin. Not that imposing a specimen for the price and light behind. Interesting to see how he develops. [Nov 07 - Trainer Suroor said in early season he was very immature, tall & leggy.]
---
(Right) by Sadler's Wells ex Time Away = Well related filly from the extended female line of Time Charter and a full sister to 2006 Group 2 winner Time On. Smallish and unpromising athlete and probably a 'Golden Goose' broodmare buy. Might well not run at 2yo like the last full sister - Perpetual Time (cost 570,000gns)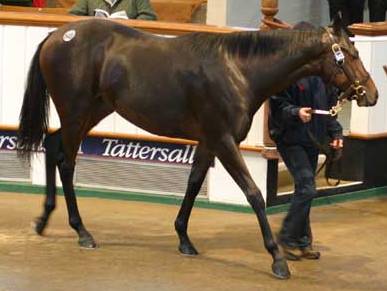 Nexus (1.2M gns)
Unraced 2yo. Unplaced in 10f Maiden
August sole 3yo run. Ran once more,
in Dubai, unplaced as a 6yo over 6f.
Time Control (also 1.2M gns)
Unplaced 7f sole 2yo run.
10f Maiden win 3yo on 5th outing.
One later unplaced run & retired. (TS 72)