SUMMARY
GF from GGF on Decs and GFF late on Weds. 5mm of Watering overnight. GStick 08:15am as 9.0 Stands, 8.9 Far Side & 8.5 Centre. Yesterday the early am figures were = 9.3 Stands, 9.2 Far Side, 9.1 Centre. So 24hrs later with dry weather the watering has made the going slower and made the centre of the course read as very slow relatively.

Stalls Centre

Medium+ NW Wind = 1/4+ Headwind.



=== Post Race - Later Updates===

[July 10th] Ajaya the slowest start and 3-4L back early. Able to recover mostly comfortably to get back on the group. Pulling a bit around halfway and bumping forward looking anxious and not mentally settled. Ahead of Riflescope when the 2f out efforts started and a bit more immediate kick than that one. Added to a list of issues caused by lack of professionalism by getting a bit blocked behind the winner into the last 1f and not recovering from that fuly. Stalling in the last 0.5f to allow Riflescope to overtake him. Ajaya looking in good conditions but still lacking some bulk in this field and probably some scope. But, clearly has some basic pace and zip above that presentation and scope to run better than he did here for a fully professional effort.

=== Post Race ===

Picture of the finish with L to R = Log Out Island (bought by Godolphin after debut win), King Of Rooks (bought by Qatar racing perhaps after declarations made) & Waterloo Bridge (no headgear, no head to the right nor wandering about). Jk Hughes on the Morning Line and looking like he could really do with getting some eating done when he retires at the end of the season. Part of the reason for retirement, probably a small part, being that he is attached to a yard with a lot of horses and is unable to ride many of them because the owners have retained jks. He does note that he was a 'ride stealing' retained jk for many years. But, having ridden both LOI & KOR in all their previous races you must wonder what he thought watching the rides given to the pair by their new jks. From outside you would think Hughes would have got a bit more out of either of them. Having said that the result a bit baffling and LOI/KOR both well below their best form and not showing any pick up the last 2f. A too strong pace not THE reason if some part of it as would be the pair 'eyeballing' and reacting to each other (which Sectional Times will not measure). But Rogues' Gallery & French Encore chasing them hard and fading a similar amount. That pair presumably better now than their profiles but not THAT much better. As a general note the Hannon stable is a bit behind schedule with 2yos this season, both in number & top level quality, and a growing feeling that some of the 2yo string are not finishing races off as expected. Note about some debuts recently in a previous result. Also worth noting that Hughes said he preferred LOI to KOR and had "loved him since day one". Dropped in that he thought he had got the run-of-the-race at SDWN on KOR. LOI more scope to come back from this flat effort and develop?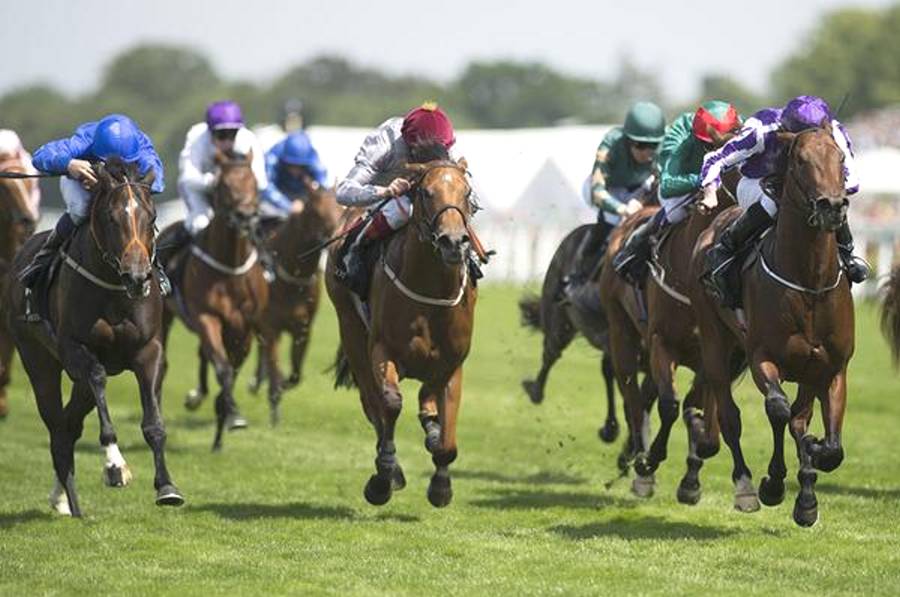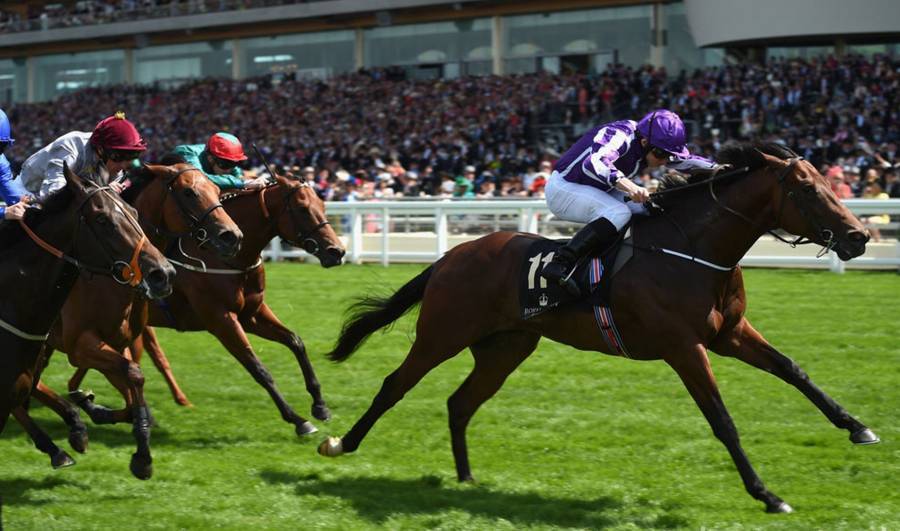 Went back and looked at Waterloo Bridge's (winning on the 200th anniversary of Waterloo, for arcane system fans) 4 x Irish Videos again. Made his debut over 5f at the CURR in mid April at 9/4 and presumably thought of as a forward sprint 2yo at that point. Gets a good spot on the rail and runs a bit free and a bit head up (does this regularly). Head up and starts wobbling right inside the last 2f and fades and eased soon after. That race on Yldg/S and stepped up to 6f STO on Soft at NAAS. That race was a crawl and jk JOB seemed happy that WB was mostly settled and drifted to the rear not wanting to get him fired up niggling him forward. WB comfortably in 2R inside the last 2f and finished 3rd behind Round Two (just Mdm and moderate Coventry fav) & Argentero (previous winner and won a 6f Listed in Ireland after that NAAS race. WB doing much as he had on debut when asked to pick up late on, Head up and held to the right, lugging in behind Argentero, generally not going forward. A bit of 'anaconda wrestling' from JOB not having the desired effect but WB still a clear 3rd and not fading.

Dropped back & down in class 3TO to a 5f Median Aucton maiden at NAVN as 2nd fav to Wachman's STO filly Most Beautiful. JOB quiet early after an good break in the centre of a larger field and lets WB drop to 3R+. WB in hood and still looking sweaty on the neck, WB making ground comfortably to inside 2f out but hints of future issue when leaning on another on his left. Same story when really pressed and Head up and to the right with JOB slapping him down the right side of his neck. WB again doing anything other than put his head down and go forward. WB looking a bit pained at the finish and and not looking like an easy horse to 'fix' and sjhow whatever he did early on to be in that CURR maiden on debut.

Good going over 5f maiden at TIPP 4TO on Yldg/S and still in the hood. Same story to start with and WB allowed to drop back and mostly settled. Moves forward smoothly as usual before 2f out and being given a lead by a lesser type. JOB moves WB inside the leader to challenge with the rail on his left and the other horse to his right. JOB still slapping WB down the neck as he starts going right but able to get past the limited leader without much effort. Then tackled by a Godophin runner who has been running green anyway. WB carries on hanging right, with his head a bit lower than usual, and carries his rival to be in centre track at this finish with JOB stopping riding just before the line. Partly as if he has finally got this 'dog' home and perhaps partly because he has had enough of being made to look 'bad'. With which, fascinating to watch the video of this race again with jk Moore riding.

With hindsight it seems easy to say "AOB doesn't bring them here for the exercise" but you would have needed some inside knowledge to think he had improved so much in behaviour. Interesting after the race with both Moore and owner Smith reciting what is presumably the 'Coolmore' party line wrt to Waterloo Bridge. No mention of the dreadful behaviour in races previously. Instead, they had clearly decided to use the 'Sires for Going' bogus angle. Telling us that new sire Zoffany's offspring need 'good ground' and isn't the sire doing well. Zoffany is doing fine and may well be a good sire but too early to hang labels on him. Also too much of interviews with anyone from Coolmore sounding like blurb from the sire's brochure and no questioning of that.